The Collection
The OERHS collection of railway equipment is very diverse telling the history of urban electric railways from around the world.
Portland is represented by 1903 streetcars, and 1932 streetcar, an Interurban, Express motor, and a Snow Sweeper (the oldest car in the collection).
The rest of the US collection represent the cities of San Francisco, Los Angeles, Fresno, Tacoma, Seattle and Missoula.
Brussels, Belgium is well represented with 9 streetcars, some converted to work service. One car is a relatively modern PCC.
The rest of our international collection represent streetcars from Canada, Hong Kong, Australia, England & Italy.
The dates of or collection stretch from the 1890s thru 1977.
Your fares and donations pay for the upkeep and restoration of this equipment.
Operable Streetcars
Oregon Streetcars in Restoration/Display
Trolley Buses
Non-Electrics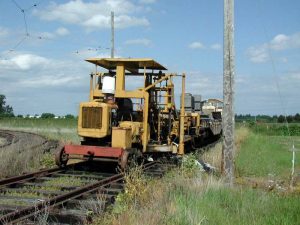 MoW Equipment
Misc work equipment