Fundraising Projects for the OERHS
The OERHS is looking at several capital projects that require funding beyond our normal operating budget. The OERHS is seeking actively seeking out Foundations and other Grants to fund these projects, but every dollar counts. These organizations look for public support for these projects.
The OERHS has been successful in the past with many large projects. This includes building over one-mile of operating track and overhead to operate our streetcars. Completing a 4-track carbarn to store our valuable streetcars. And out most recent project is the completion of our Interpretive Center Building, Hopmere Station, which serves as our ticket office, library and future exhibit hall. But we are not done yet. We have some urgent acquisition projects that require immediate funding. Later we will be looking at funding our Interpretive exhibits, completing our loop, a second car barn and more as we put our full museum priority plan together. Of course you can also Join the OERHS and help us by volunteering your time.
Here are the current projects that we are looking for funding in order or priority.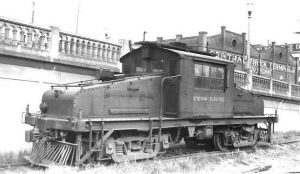 Bring it Home to Oregon – The Oregon Electric Locomotive #21 Project –
FULLY FUNDED!!
The Bring the 21 Home to Oregon project provides a very rare opportunity to be able to repatriate a tangible piece of Oregon history to a place that was its actual operating home over 100 years ago. And to finally have a piece of Oregon Electric Railway equipment at the Oregon Electric Railway Museum. It is currently located in Cloverdale, British Columbia, Canada.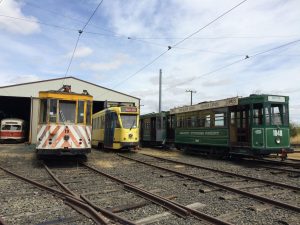 Save The Brussels Trams
The OERHS was offered a collection of nine (9) Brussels trams including passenger and works trams dating from the 1930s thru the 1950s. It is a one of a kind collection. They were stored in British Columbia Canada. They are now all located at the museum, but we must reimburse the former owner the cost of moving the equipment.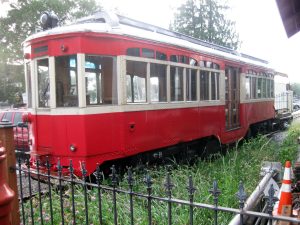 Bring a piece of Italy to Oregon –
Car is now in Oregon
Through a twist of fate, the OERHS landed a Milan Interurban that is currently located in Issaquah, Washington. We must pay the transportation cost for bringing it down to our museum.