Porto
Tram #210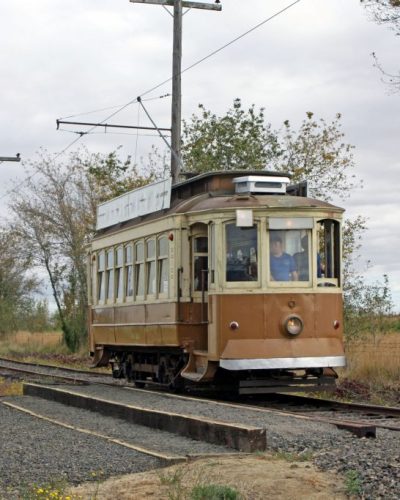 Car #210 was acquired by the Museum in July 2006. The car was shipped from Portugal to Port Elizabeth, NJ. From there it was trucked across the country to our museum.
The car was originally built in the United States as a kit from J. G. Brill & Company around 1909-1912 and shipped to Porto, Portugal. It was rebuilt in 1940 at Boavista Station (the Tram Company Shops). It continued in service until 1994.
Sister cars to #210 continue to operate in Oporto in daily transit service.
The car does operate on occasion at the museum.
Your fares and donations are making the restoration of this car possible!
Car Facts
Year Built: 1940 (rebuilt)
Builder: Boavista Station
Year Retired: 1994
Museum Acquired: 2006
Track Gauge: Standard
Motors:
Status: Operational
Car when it was in service in Portugal: